About Jodi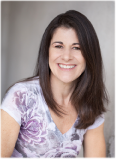 I am a Licensed Marriage and Family Therapist and Licensed Professional Clinical Counselor.
While I have spent the past several years practicing as a therapist, the first 15 years of my professional life were focused on working directly with musicians, bands, managers, agents, producers, and crew members at A&M Records, music management companies, and touring.
Throughout my music career (back then I was known as Jodi Jacobson), I was fortunate to work with dozens of established as well as developing artists of all genres of music including: Soundgarden, Sheryl Crow, Sting, Lionel Richie, Korn, Blues Traveler, Gin Blossoms, Monster Magnet, Amy Grant, Jonny Lang, Temple of the Dog, Bryan Adams, Barry White, Neville Brothers and more….
I have unique insight into the music business and my specialty is integrating that knowledge with my expertise as a therapist. I spent a great deal of time touring with artists and bands as well as in the recording studio. Those experiences have given me an understanding of the rewards, challenges and demands life on the road and in the studio present for musicians and their families. I witnessed firsthand many bands & individual musicians struggling in their professional and personal lives due to relationship issues, substance abuse, and communication difficulties.
Musicians and the team members around them live very different lives than the typical working professional. Long weeks and months spent away from family and friends while isolated in touring vehicles and dark recording studios can take their toll.
Bands and families have similar dynamics where healthy communication is essential. I can help direct energy toward positive communication while enabling artists to maintain their creative edge. I have trained specifically to deal with these situations. I am an expert and I can help.
Specialties
I have extensive experience working with clients dealing with relationship issues, conflict resolution, recovery from substance abuse/dependence, life transitions, eating disorders, self-injury as well as creative individuals.
Drawing upon experience and insight from my previous career in the music industry, I specialize in working with bands and artists as well as their families.
EDUCATION AND TRAINING
EDUCATION
Master of Arts in Clinical Psychology, emphasis in Marriage and Family Therapy
Antioch University, Los Angeles
Bachelor of Arts in Sociology, emphasis in Social Psychology
University of California, Los Angeles
TRAINING
I continue my training and education by regularly attending workshops, seminars, and continuing education classes offered by California Association of Marriage and Family Therapists, California Society of Addiction Medicine, Center for Discovery, Cross Country Education, The Eating Disorder Center of California, National Alliance on Mental Illness, and Southern California Counseling Center.  I also attend a monthly discussion group for psychotherapists working with clients struggling with eating disorders and body image concerns.
PROFESSIONAL ASSOCIATIONS
Licensed by the California Board of Behavioral Sciences MFC 45503
Licensed by the California Board of Behavioral Sciences LPCC 857
Member of California Association of Marriage and Family Therapists (CAMFT)
Member of Los Angeles and San Fernando Valley Chapters of California Association of Marriage and Family Therapists (LA-CAMFT) and (SFV-CAMFT)
Member of National Alliance on Mental Illness (NAMI)