Addiction Captures Amy Winehouse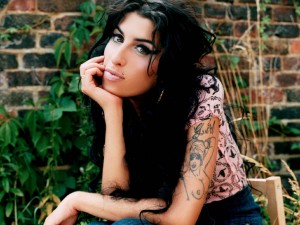 Addiction captured another talented artist today, Amy Winehouse. The death of a young artist with so much potential for a bright future is heartbreaking. However, how do you help someone who is on a path of self-destruction under the influence of drugs and alcohol? The initial answer is that an addict MUST possess a strong desire to help themselves. All the help from others cannot substitute for one's own desire to "get clean".
Recognizing that many addicts carry a dual diagnosis, meaning in addition to an addiction to drugs or alcohol they also harbor a mental health disorder, both the addiction and mental health issue must be treated.  To add, an addict must reach a level of sobriety in order to determine if a mental illness is present or if a person's erratic behavior is solely chemical induced.  However, most often an addict has a long history of "self medicating" an already present mental illness with drugs and alcohol.
Finally, long-term treatment and long-term aftercare are essential to treat both the mental health disorder and alcohol or drug problem.  This is the bare minimum to give the addict even the slightest chance to win the battle over their addition and manage their addiction successfully for the rest of their life.  When I say "long-term" I mean taking an extended break from all aspects of life that bring the addict even remotely close to anything that resembles their lifestyle of using drugs and alcohol.  This calls for in-patient treatment for 6-12 months followed by intensive outpatient treatment for another 6-12 months, then the essential ongoing aftercare.  Extended treatment is the logical answer.  How can someone possibly expect to overcome a long-term addiction during a brief two week or even thirty day treatment program when most addicts have been battling an addition for many many years or even decades?
Bottom line, long-term addiction requires long-term treatment and care.  For the artist, this break needs to be looked at as an investment in one's life, career, and future.  Taking two years out of one's career may seem like an eternity, but the alternative is another type of eternity…Death.  When all is said and done, the long-term benefits and rewards for honoring oneself by taking a necessary break to address an addiction problem and possibly a previously undiagnosed mental disorder is clearly the most beneficial option personally and professionally.
At only 27 years old, Amy Winehouse joins the unfortunate "27 Club" (aka the Forever 27 Club, Club 27) named for those artists who died at the young age of 27. Accompanying Ms. Winehouse in this club are artists spanning nearly a quarter of a century including Robert Johnson (a posthumously influential blues singer and musician) who died at the age of 27 in 1938.  Following Mr. Johnson were several other lesser know artists who died at the age of 27.  That is until Brian Jones (Rolling Stones founder and guitarist) died in 1969. Then within less than one year (from September 1970 though July 1971) we saw the tragic drug related deaths of Jimi Hendrix, Janis Joplin, and Jim Morrison.  Kurt Cobain died of a self-inflicted gunshot wound in 1994 and finally, Amy Winehouse was found dead at the age of 27 in her apartment today, July 23, 2011.
"Mirrors on the ceiling,
The pink champagne on ice
And she said 'We are all just prisoners here, of our own device'
And in the master's chambers,
They gathered for the feast
They stab it with their steely knives,
But they just can't kill the beast
Last thing I remember, I was
Running for the door
I had to find the passage back
To the place I was before
'Relax,' said the night man,
'We are programmed to receive.
You can check out any time you like,
But you can never leave …"
~The Eagles "Hotel California"